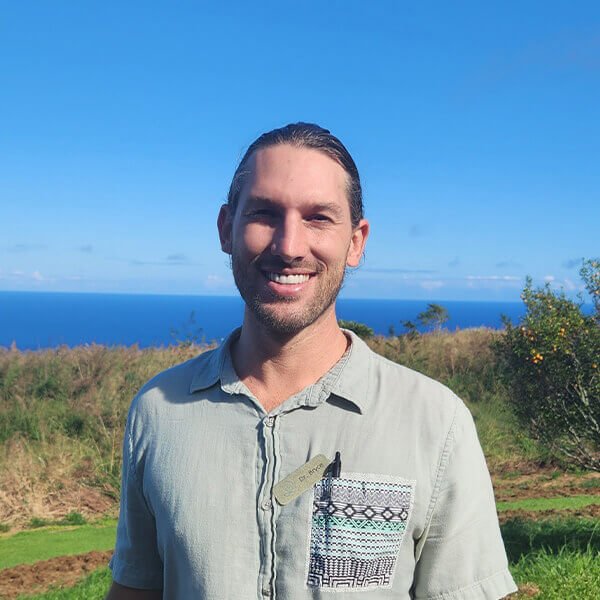 Dr. Bryce Healy, Nd
Medical Director & Acupuncture
As our Medical Director, Dr. Bryce utilizes his education as a trained and licensed naturopathic doctor to ensure that you receive the best possible medical care while you're with us. His holistic perspective enables you to find deep healing.
Dr. Bryce compassionately collaborates with you to make an individualized support plan; he strives to help you heal lastingly by working to get to the root cause of your addiction or other health issues, and will teach you the skills to take care of your body.
With his experience using naturopathic medicine at a wellness detoxification clinic, a wilderness behavioral therapy program, his private practice, and being trained in acupuncture, Dr. Bryce brings a wealth of knowledge and skill to his role at The Exclusive Hawaii Rehab.
Inspired by the beauty that the nature of the Big Island offers, Dr. Bryce permanently moved to the Big Island in 2016, after living in California and Arizona. His most recent project was designing and building a home with his wife on a beautiful acre of land. You can catch him surfing or gardening while not at work — or he might be off exploring one of the hidden paths on the island. "I love that there seems to be a never-ending list of places to see and adventures to go on!"
A question we like to ask our staff is what color do they envision themselves to be; Dr. Bryce's answer is very telling of the accepting, curious person that he is:
"Blueberry. What a mystery of colors! The skin of the fruit is blue, the insides are a clear green or yellow, but then the color is purple! Just goes to show that you can never know about something inside and out, until you experience it yourself, and even then, the mystery continues!"